Thursday, March 30, 2006
Tuesday, March 28, 2006
Maldives Trip!
One of our PMPP committee, Roslan, just had a trip to Maldives...here's the story!

Our arrival in Maldives after a 3.5 hour flight from KLIA.The airport itself is an island and the only means of transport is by boat.The capital,Male,is a 5 minute boat ride away.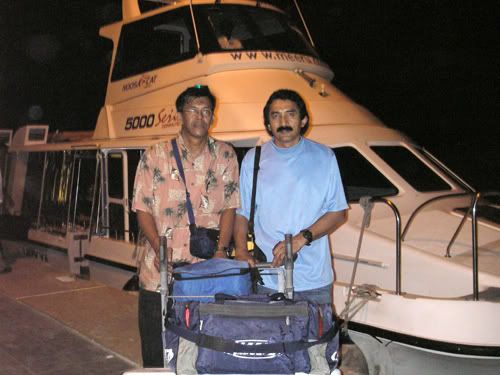 Notice the crystal clear waters and the coral bed? This place is 6 hours from Male.You can see boat building activities in the background.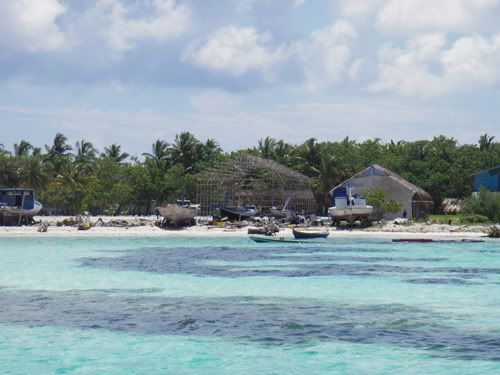 Fancy living in a house made of dead coral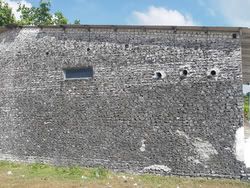 I couldnt believe these were sardines (selayang).These sizes will not fit into a can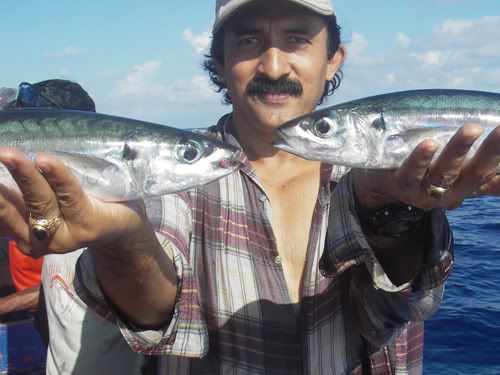 2-3kg Skipjacks were quite normal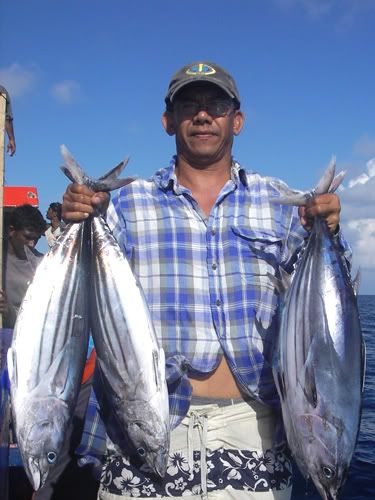 4kg Redbass on a popper taken close to a dropoff by Gekko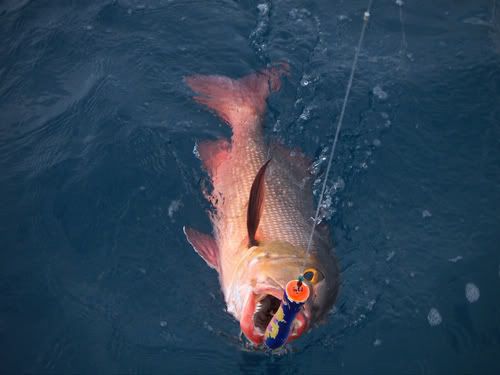 Gekko in the drink trying to revive a Bonefish.It was released to fight another day only after a 10 minute revival process.Must bring our fly rods next year
Must bring our fly rods,must bring our fly rods,must bring,must bring....






The moment of truth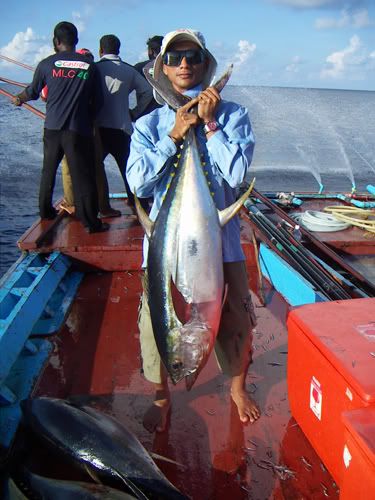 Another 20kg specimen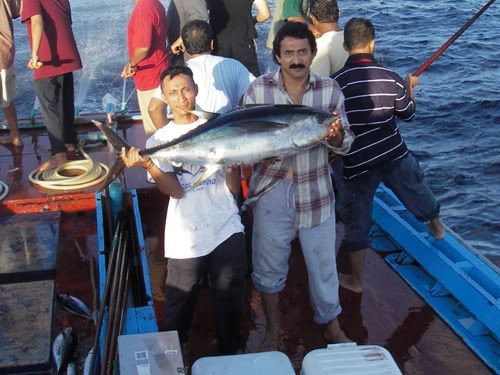 30 kg specimen which broke a gaff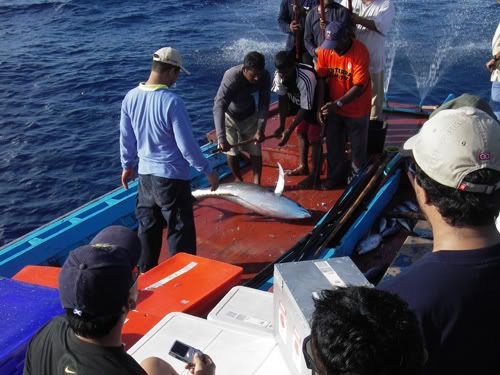 The pro's battling it out with a 25kg YFT.A very strong tuna blank is used with a leader the same length as the blank.The 'Chakalang' method, in Maldivian language.Same concept as puyu fishing albeit on a much much heavier scale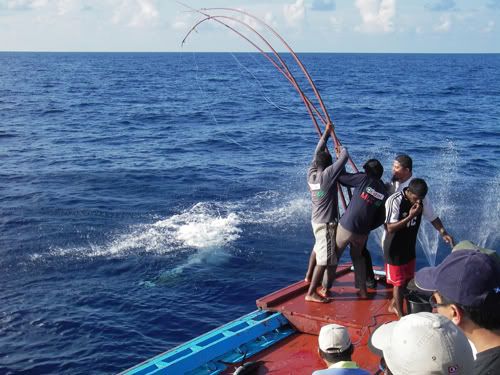 The leader attached to a loop at the top end of the blank.In this case there were 2 loops and leaders,one kept as spare since the biggies normally manage to break off the 80-120 lb leader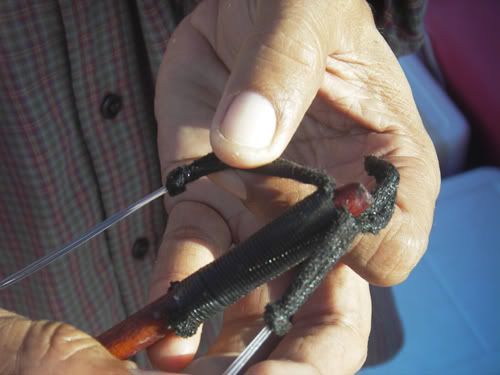 Tuna Hooks used by locals,actually made of nails.







This fish was jumping and at the same time the guys managed to hoist it on board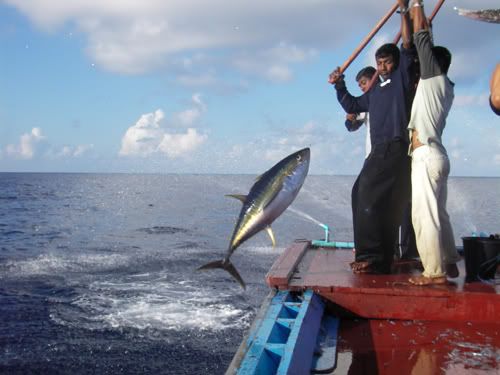 The Grand Finale...a 25kg Tailwalker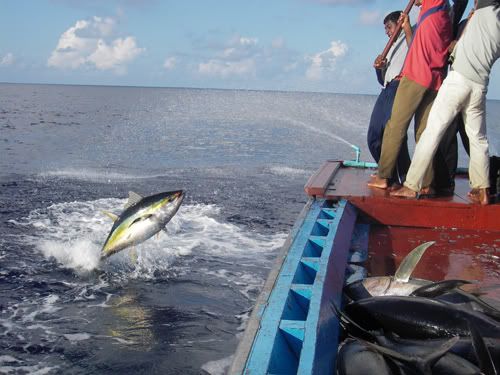 What I think about Maldives....Fishing Paradise.
20-30 kg YFT just swimming around you accompanied by other species of tuna,hundreds of rainbow runners alongside,landing many 3-10kg pari when we were docked at the island,not to mention the Bonefish and Goatfish.The whole place was just a BIIIG Swimming Pool.The sand on the island was coral sand and only on the beach do you find beach sand.Most of the inhabited islands have got phone service and the signal is very strong even far out at sea so no communication problems here.
I only got one complaint about Maldives....I did not get to fish enough
---